About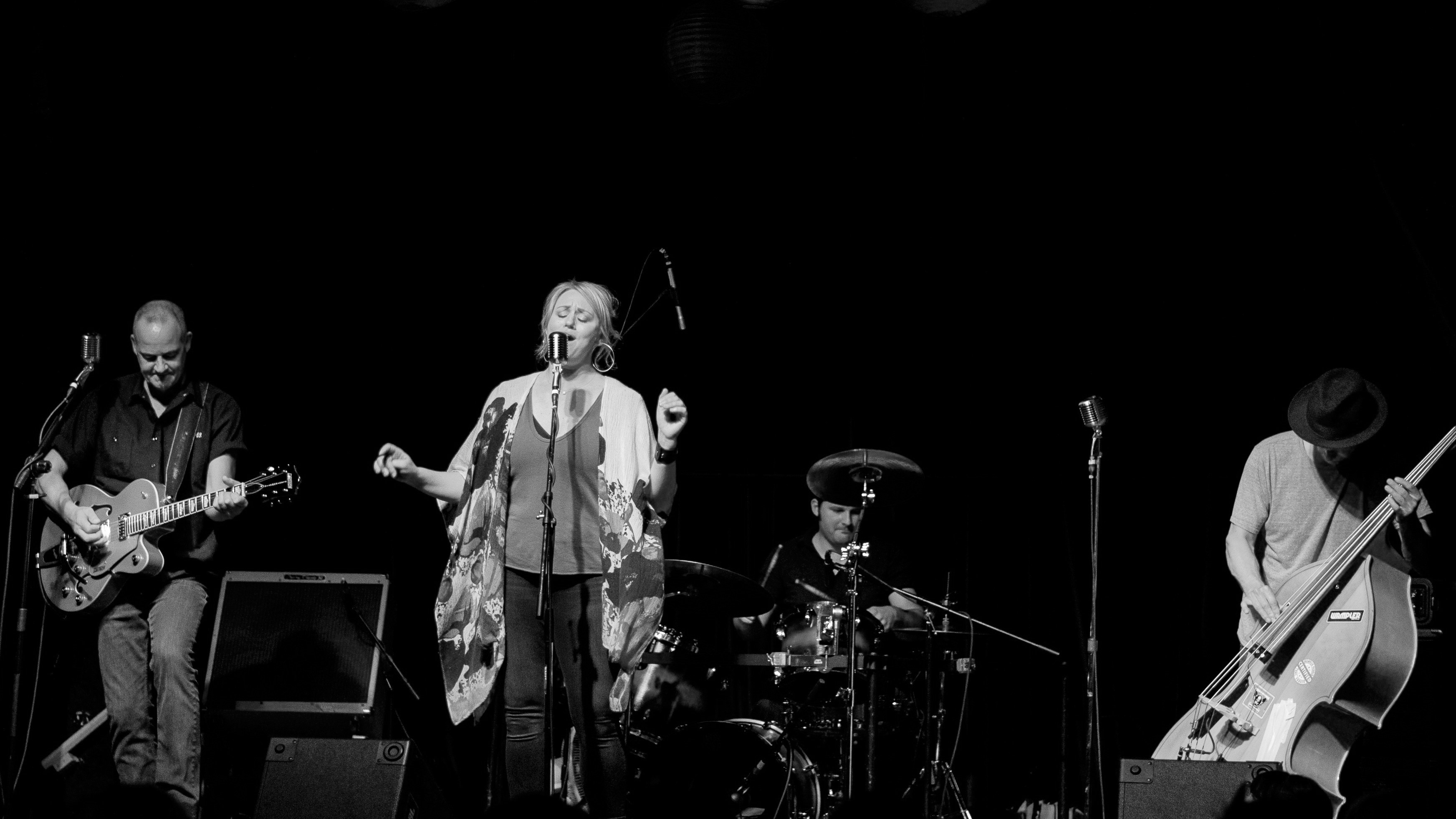 The Dizzys were formed from the remnants of the rockabilly band, "The Alley Gaterz," in Mount Vernon, WA, in the Spring of 2017. The Dizzys retained their rockabilly roots, but they infused elements of rock, folk, country, and blues into their reimagined sound.
Members
Keri McCrea ● Vocals

Keri's engaging and energetic (some might even say, "snarky") personality is a perfect front for The Dizzys. She has no problem sliding out onto the dance floor while the band jams on an instrumental or bringing the house down with her sultry, emotional vocal stylings.

Rick Simcock ● Bass/Vocals

Rick brings "the pocket" to The Dizzys by way of Blondie, his affectionately named upright bass. Without Rick and Blondie, the rhythm section wouldn't carry the perfect blend of groove and emotion.

Jer Keller ● Drums

Jer brings the boom (literally) when he gets behind the kit. He helps keep the rhythm section locked-in and brings his own unique spark of creativity to the mix.

Ken Beane ● Guitar/Vocals

Ken likes guitars and Carona.